We believe that family travel is essential.
No Reception Club is a community of travelers who have entered the dynamic world of parenthood. As parents, we believe that travel becomes more important with little ones, not less. 
We feel that traveling as a family is essential -- the immersion in the unfamiliar, the focus on disconnecting from the demands of daily life, and the conscious choices to better connect with each other. The ongoing pursuit of the new through travel opens our eyes, hearts and minds -- becoming the basis of lasting memories that ultimately shape the core of who we are, and who our children will become. 
No Reception Club creates elegantly and intelligently designed travel products, with the singular purpose of helping travel to become a greater and more meaningful part of our families' lives.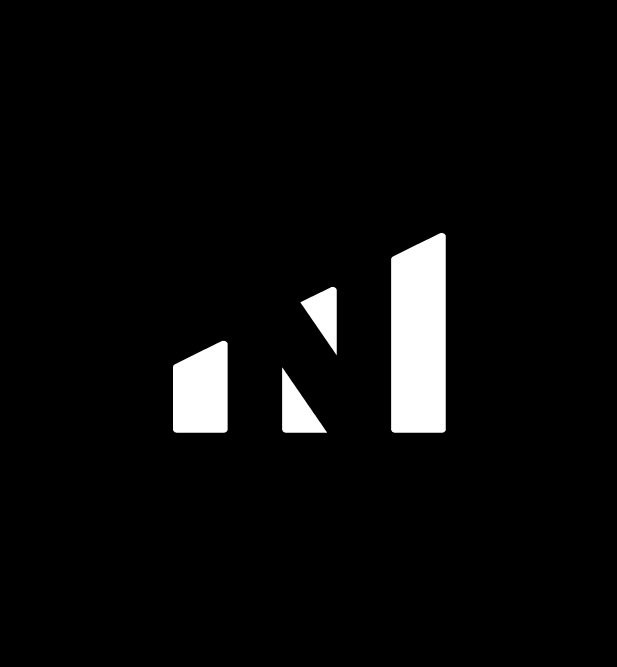 The meaning behind our name.
There's that moment of relief when you finally turn on your "Out of Office" signal -- marking the beginning of a new adventure. Before internet reception became ubiquitous, travel embodied a complete departure from our day-to-day lives. A different place, a different culture, and a different routine. This is the meaning behind No Reception Club -- it's about consciously unplugging from our relentlessly connected lives, so that we can fully experience every moment and ultimately memory created while traveling with our little ones.
Our Impact Partner: Baby2Baby
No Reception Club is committed to being a purpose-driven business that puts people and the environment at the forefront. As our little business grows, we are determined to ensure our environmental and social impact initiatives grow in tandem. This is why we made the decision to become a member organization of 1% for the Planet, which means that we are committed to donating at least 1% of our annual sales – not our profits – every year to vetted non-profit organizations. To learn more about 1% for the Planet, please click here.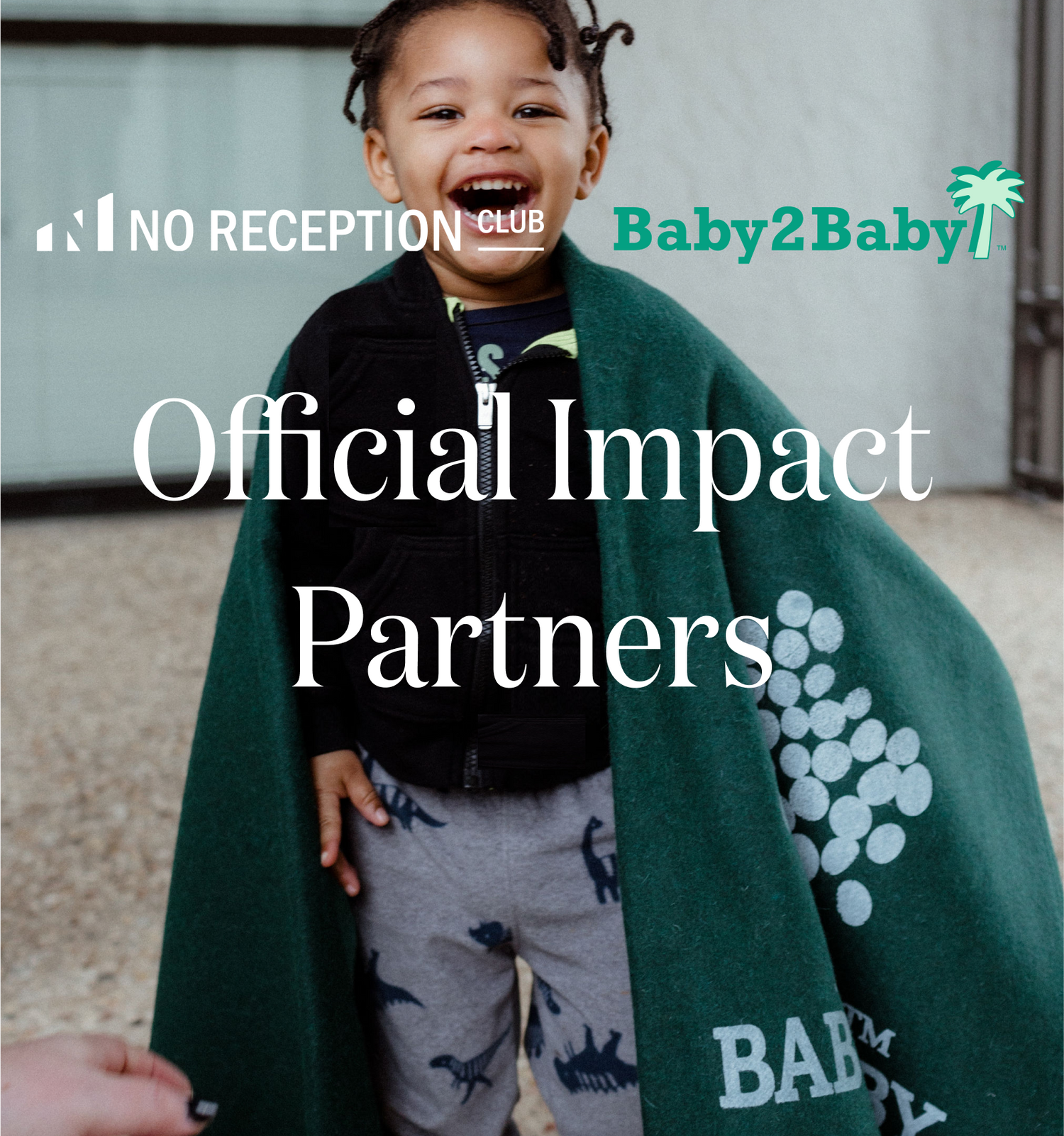 Our commitment to children living in poverty
We are specifically donating 1% of our annual sales to Baby2Baby, a national nonprofit organization that provides children living in poverty with diapers, clothing and all the basic necessities that every child deserves. Diapers are the fourth highest household expense (after rent, food, and utilities) for families with small children and an astounding 1 in 2 families in the US struggle to afford diapers for their children.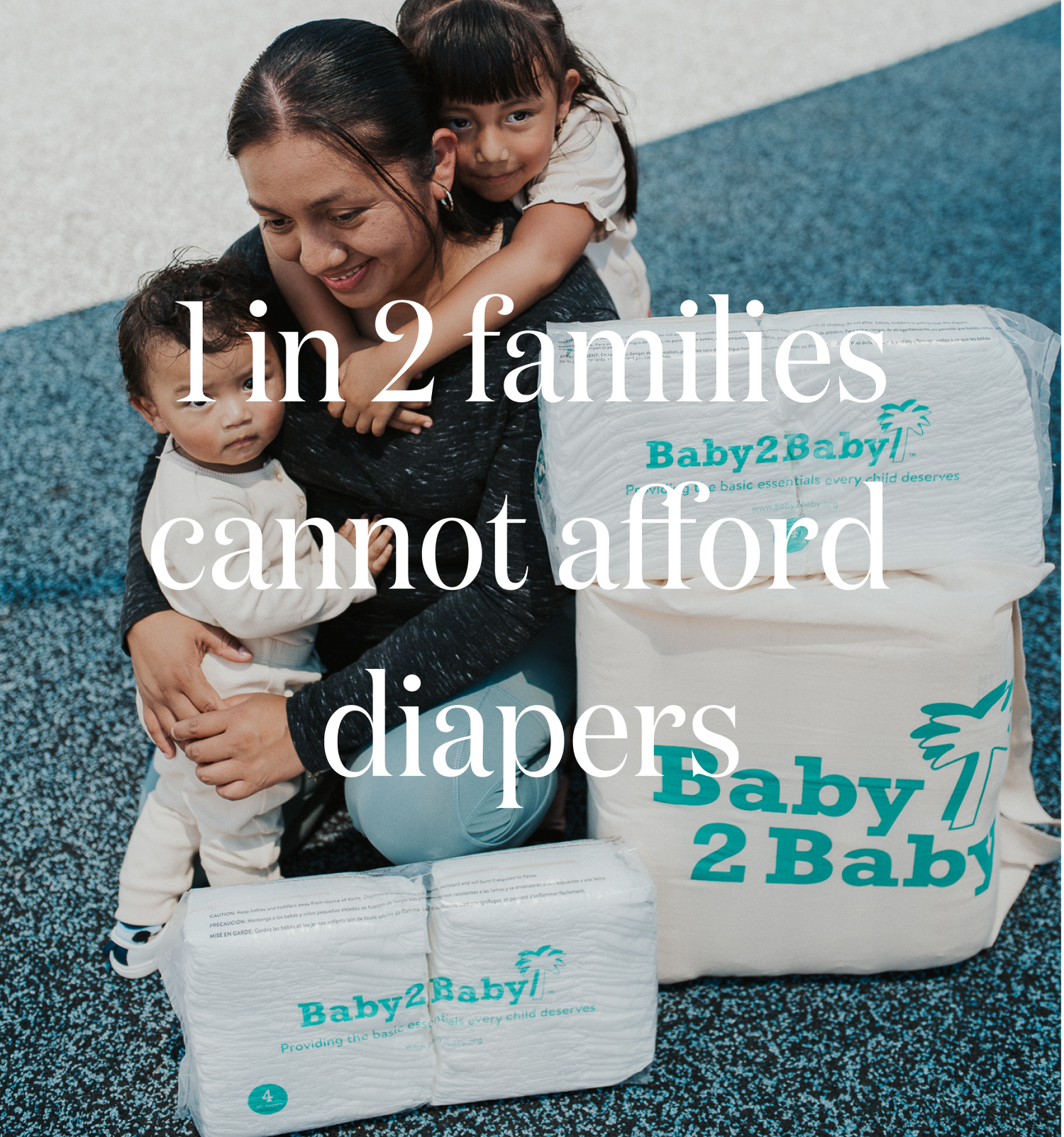 Donation with every purchase
No Reception Club pledges to donate 1% of all sales to support Baby2Baby and the vulnerable families they serve nationwide. Every Getaway Bag sold will help Baby2Baby distribute 20 diapers to a baby in need. Every Hideaway Duffel sold will help Baby2Baby distribute 25 diapers to a baby in need. 
We will also be making quarterly donations of Getaway Bags, Sidekicks, and Hideaway Duffels to families in need. As our mission at No Reception Club is rooted in empowering parents with small children, we cannot imagine a better charitable partner that aligns more closely to our passion than Baby2Baby. To learn more about Baby2Baby click here.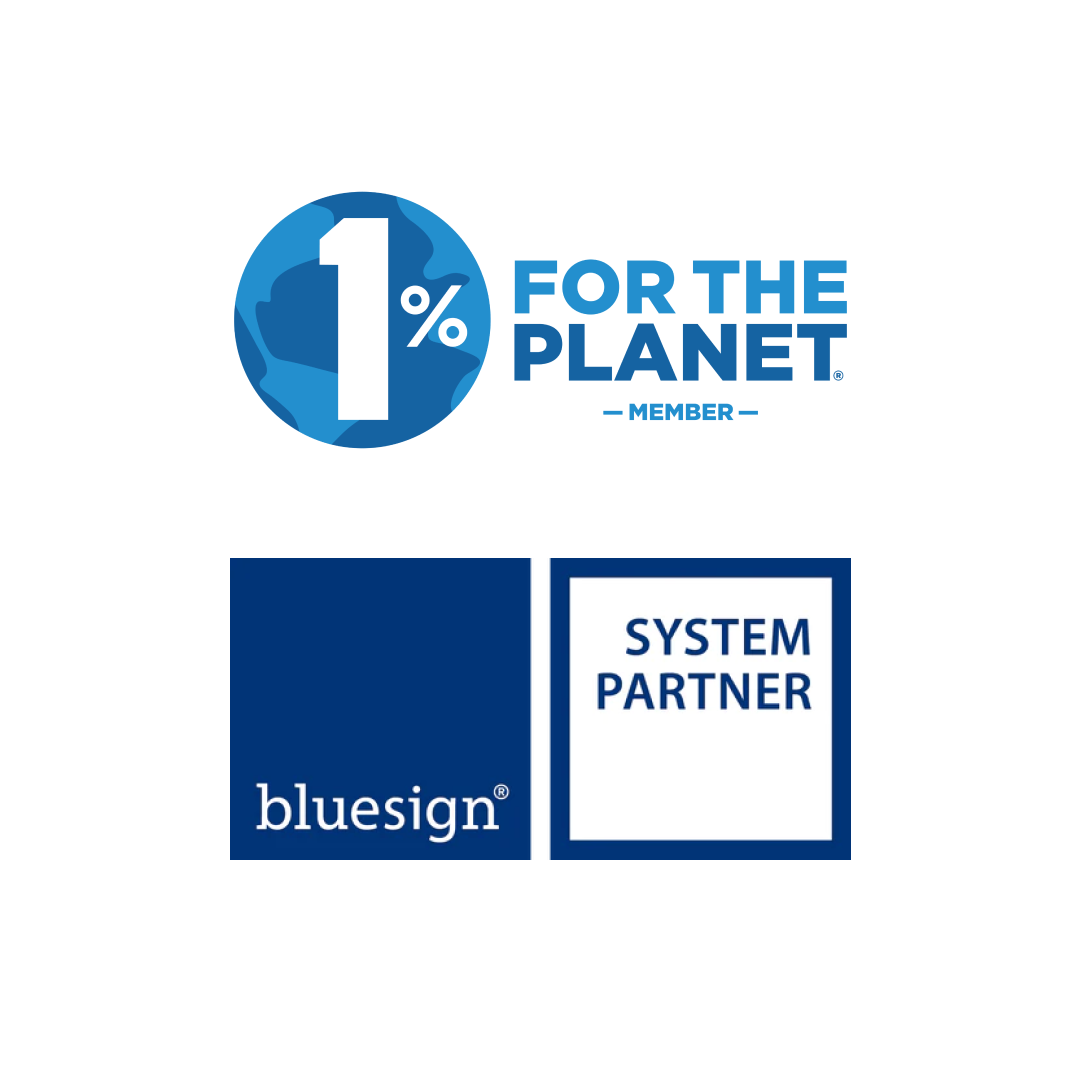 Sustainability
In addition to giving back financially, No Reception Club is also committed to using recycled fabrics throughout our products, as well as biodegradable or recyclable materials throughout our packaging. We make all of our bags exclusively in a bluesign® certified factory that is officially classified as a bluesign® SYSTEM PARTNER in recognition for their commitment to implement the highest environmental standards in both their operations and supply chain.
Made for Parents, by Parents
After countless trips with our first baby, we realized that there were no suitable products to empower parents who travel. We created No Reception Club to address this gaping hole in the market. We obsessed over every single detail in developing our three travel bags (the Getaway Bag, the Sidekick, and soon the Hideaway Carry-On Duffel), spending over a year designing each, creating multiple prototypes, and thoroughly testing them on countless family trips to ensure they're absolutely perfect for your own family adventure.